Assalamualaikum & hi you allz!
Selamat pagi I ucapkan kepada siapa2 yang baca dan kepada diri I sendiri. Kenapa selamat pagi? Sebab tak good morning lah! Adoyyai! Hahaha~ Sorry sorry sorry... ter'emo' sekejap. Sebab I post entry ni pada pagi Sabtu yang indah ini. Actually, not that beautiful b'coz the sky looks 'sad'. It has been rain since a few hours ago and I think that Allah wants to give more rain = rahmat. Terima jelah ye tak? Takkan nak sombong2 Tuhan nak bagi kita rahmat.
Well, ye tak ye pasal tajuk '
diari
' I ni. Apa tu
Tumblr
? I masa mula2 dengar cerita pasal Tumblr ni I ingatkan botol air yang ada muncung tekan2 tu ke? Ke ada macam botol air
Doraemon
I tu?
*oopppss, kantoi!
T for tidur! :P
Hah!!! Ni lah I nak ce citer sikit pasal Tumblr ni sebelum I jadi semakin merepek dan melalut jauh. I dengar pasal Tumblr ni daripada beberapa orang kawan dan paling utamanya daripada si
Faiz
lah. Dia ni memang akan
try
dulu benda2 alah ni semua
before
I tau apa2. Techno
sexual
I could say.
*jangan marah Faiz
Okay, Tumblr is a kind of social network also but it's more to blog type. The difference between Blogger and Tumblr is, Blogger starts with the letter 'B' and Tumblr starts with 'T'. Sakit hati tak agak2 baca? Ok, perbezaannya secara kasar adalah Tumblr ni orang biasa
post entry
yang tak panjang dan biasanya pendek2 sajow serta ada gambo2 yang menarik. It means that the pictures talk more than words. Faham? Kalau nak definisi atau penerangan yang lebih jelas sila masuk dafto sendiri kedalam
Tumblr
ataupun klik
SINI
!
For example........ LOL
I tak lah tau sangat pasal Tumblr ni sebab I pun baru je berjinak-jinak dengan Tumblr ni sejak I
deactivate
akaun
Facebook
lebih kurang sebulan yang lepas. Alasannya konon2 nak fokus belajo. Fokus kah? Bolehlah...
at least
I tak membazir masa dok komen2 kat
status
orang je ataupun layan
tag
. Yang ada fb tu janganlah terasa lak. I
deactivate
sebab takut terlalu leka masa
final exam
ni.
Dah! Berbalik kepada Tumblr. Tumblr ni belum ramai sangat orang Melayu yang
join
. Adalah tapi tak macam bilangan
Facebooker
dan Blogger. Lebih ramai mat saleh yang suka menggunakan nama2 yang kurang sopan sebagai nama pena. Perlooo kah? Entahlah. I tak suka sebenonya. Tak perlu kot nama semuanya nak ada 'F'
word
tu.
Keji!
Banyaaaaaaaaaaaaaaaakkk sangat gambo2 yang akan menarik minat you allz untuk tengok dan baca. Howeva! There are quite a lot of censored photos. I maksudkan yang tak senonoh sangat2. So, kalau you allz dah ada atau baru nak ada Tumblr, sila-silalah bersedia, jaga pandangan you allz dan janganlah join sekaki
reblog
lak. Lupa lak nak ce citer. Majoriti orang dalam Tumblr ni suka
reblog
.
Reblog
tu maksudnya macam
repost
gitew. There are only several people who will post their original entries and mostly Tumblrers
(suka hati nenek moyang I je nak bagi nama)
will reblog others' posts. Understand? Tentang gambo2 tadi. Amek yang positif je. Itu nasihat I lah. Almaklomlah, siapalah I untuk menego you allz semua.
*ayat nak tacing
I harap esok ada lah
Tumblrer
(ni ke nama orang yang guna Tumblr??) yang gunakan Tumblr untuk kearah kebaikan dan positif. Guna untuk medium dakwah gitew. Kan bagus! We need more weblogs or websites like
i
luv
Islam.com
and
SabahanMuslim.blogspot
. Tak setuju? Sila blahhh!
=P
If you have Tumblr, you may follow me by clicking this LINK.

~XOXO~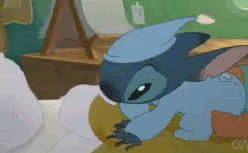 Thanx a lot to

Photobucket

and Tumblr for every photos in this entry!
p/s:
Dari malam tadi tak tidur lagi. zzzzzzzzZZZZZZzzzzzzzz~